Saturday, August 10, 2011
I'm keeping an eye on the Operation Write Home calendar and decided to switch to fall themed cards, instead of winter, since they're due sooner. I mixed and matched stamps, colored and sponged to make this card: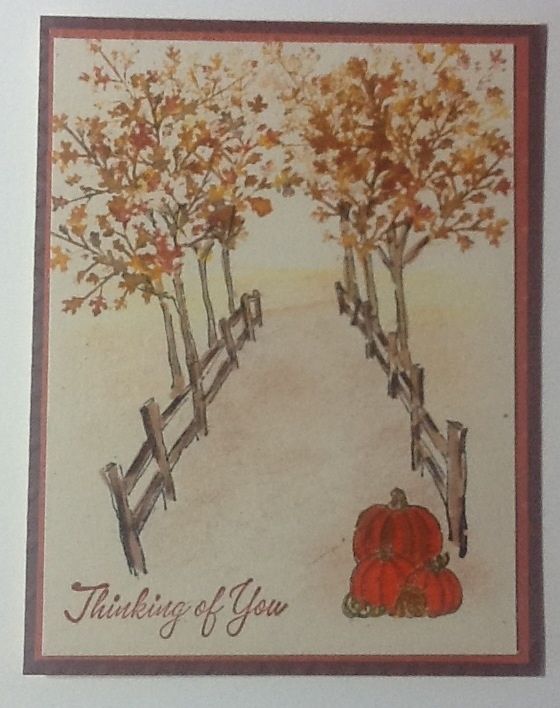 I wish I was walking down this path myself right now! I hope it reminds a hero of home and happy memories as he or she writes a note to loved ones back home.
Then, I ran across some coordinating paper, stickers and die cuts in my stash and made a few more quick and easy cards: